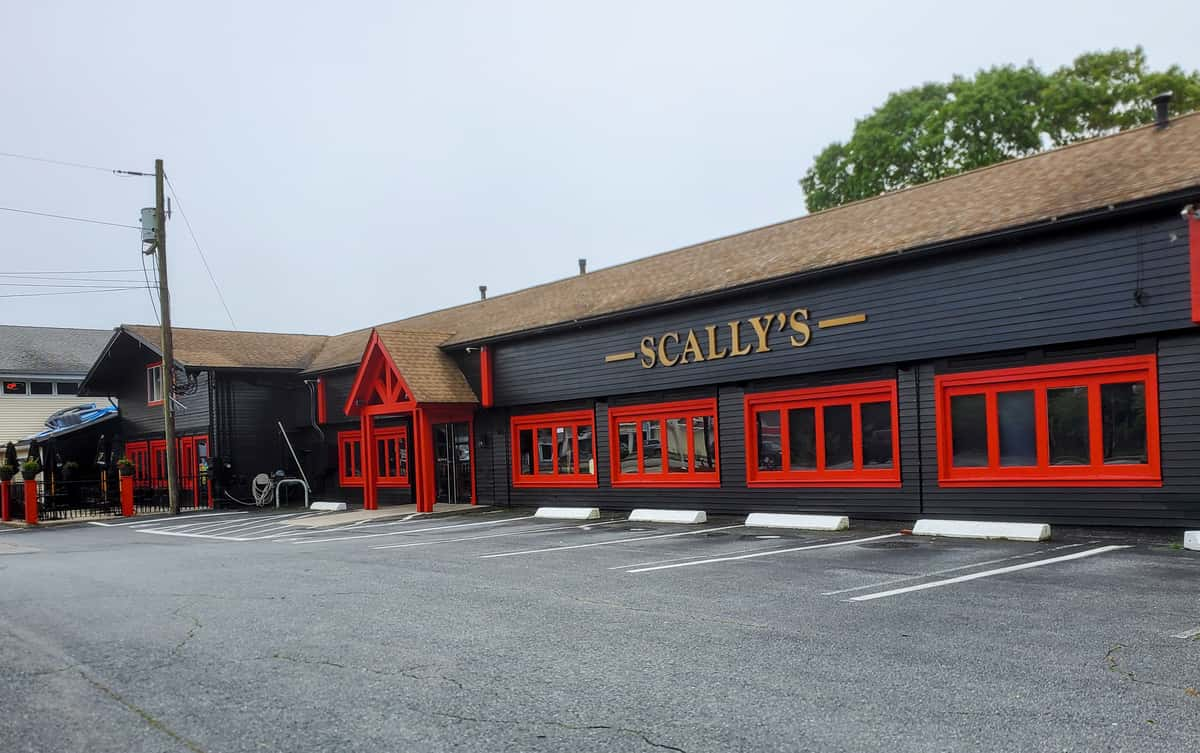 Welcome to SCALLY"S IRISH ALE HOUSE
THE PERFECT PINT - HEARTY FARE - FRIENDLY BANTER
West Yarmouth
585 Main Street Route 28
West Yarmouth, MA 02673

Hours
Tuesday - Friday:
3:00 pm - Close
Saturday - Sunday:
12:00 pm - Close


The Perfect Pint
The perfect pint of Guinness is a unique experience in the world of beer. It's certainly a matter of taste; but it's also about presentation, temperature and distinctive layers that create an impeccable pint of clear, dark stout topped with a white, dense, creamy foam. But what makes it truly special is the fact that every time you order a fresh pint, for a brief moment, you're connected to over 250 years of history, since Arthur Guinness signed a 9000 year lease on a property at St. James' Gate in 1759. It's the way Guinness draught stout has been poured for centuries

.
WHY IS THE TWO-PART GUINNESS POUR IMPORTANT
It guarantees the perfect taste due to the perfect head size
The creamy, nitrogenated head of Guinness has a bitter note to it, this is crucial to the beer's overall flavour profile.
If the head is too small, it means not enough bitterness to balance the sweetness from the malt profile. If the head is too big, it means too much bitterness which overwhelms the sweetness.
A two-part pour provides the perfect head height and therefore the perfect balanced flavour profile.
It delivers the perfect visual presentation:
Helps achieve a consistent surge which visually looks amazing.
Helps achieve the perfect head height which is very important as consumers drink with their eyes.
Helps achieve the perfect dome which is visually appealing.
Scally's Irish Ale House has 30 Taps with a wide selection of, ciders, seltzers, domestic, imported and New England craft beers on draught, in bottles and cans
HOW TO POUR A GUINNESS:
· Pull the tap fully down and dispense at a 45 degrees into a Guinness branded glass.
· Fill till ¾ up the glass.
· Allow to settle.
· Top up by pushing the tap handle back just proud of the rim, thus creating the fabulous Guinness dome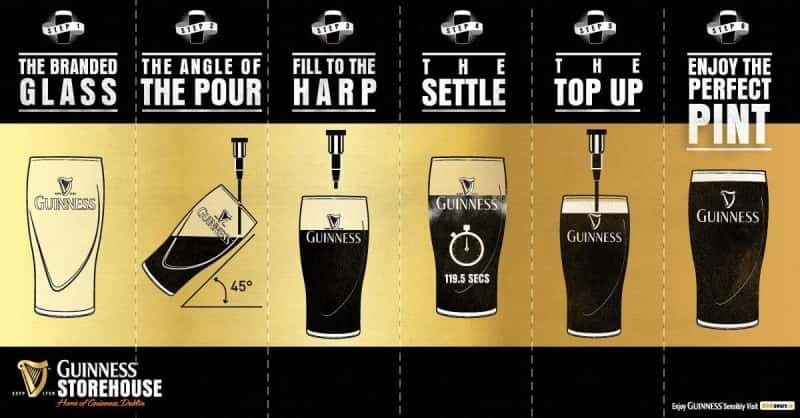 Once you have finished your perfect pint, count the rings left by the head on your glass. It is said that proper Irish folk will see between 5 to 7 rings – one for every sip before you finish your pint. If you don't succeed at finishing with 7 or fewer sips … head back to the bar and try again!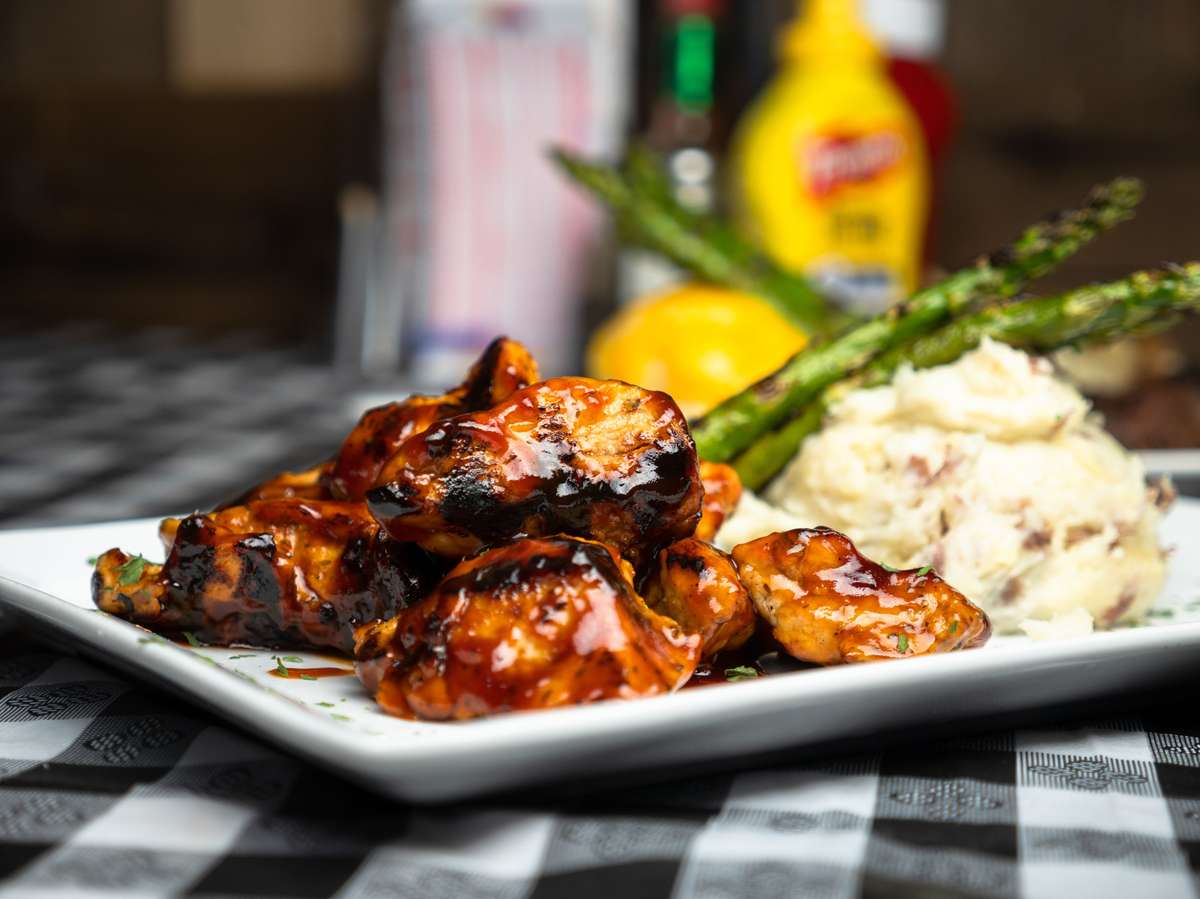 Hearty Fare
Scally's Irish Ale House specializes in a down to earth hospitality with warm welcome service, delicious comfort foods of authentic Irish and American cuisine, that will have everyone talking on both sides of The Bridge. Scally's Irish Ale House is a neighborhood pub with seats for everyone
Friendly Banter
In Ireland, tradition holds that the village pub was always the center of social science, where life's landmarks are marked and enjoyed, family gatherings, a venture for local sports celebrations, and live music. Scally's Irish Ale House keeps those traditions alive as the quintessential Irish pub, a welcome meeting place for locals and tourists alike, looking to celebrate, to relax and enjoy a slice of Cape Cod life.
Other Yarmouth Group Restaurants
Yarmouth House
Casual Elegance
DiParma Restaurant
Italian Table
Tap City Grille
Good Food Well Crafted